Logging into your Client Area
This Client Area only allows you to access your membership, billing details and access your helpdesk ticket system.
You can login to your Client Area here: https://atritsolutions.co.uk/membership-account/
You can also login to the Client Area from the ATR IT Solutions Client Area Link in the Footer of our website.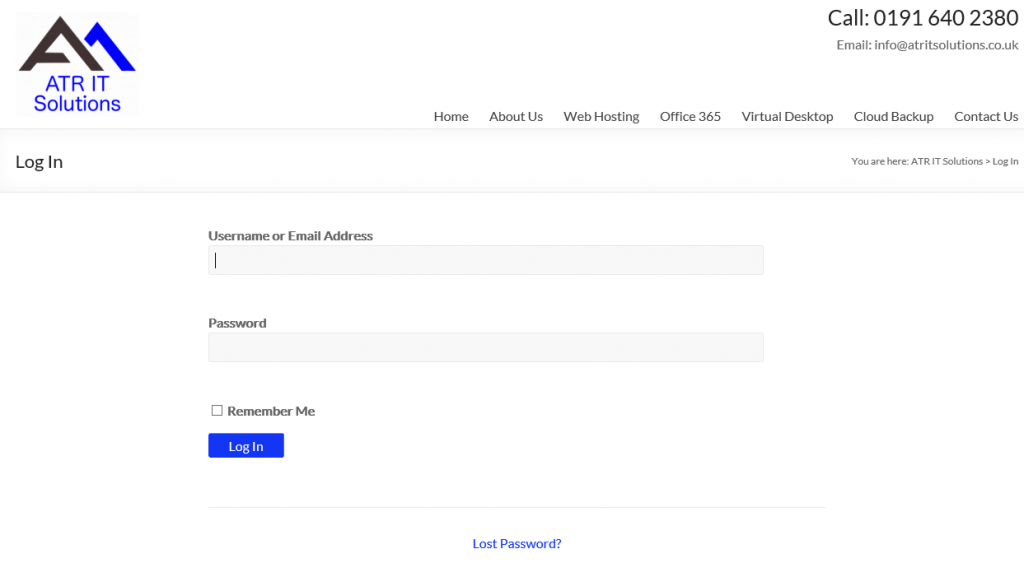 Forgotten your Password?
You can easily reset your password from our login page by clicking the "Lost Password?" link.
You will be emailed a password reset link which will help you re-gain access to your client area.
Still Having Trouble?
You can contact us by Phone or E-Mail during our office hours and our dedicated support team will help you re-gain access to your account.
Logging into your Client Area